ITSL seeks to offer quality service to its clients and in doing so we have combined skill, experience and expertise within our members of staff and management personnel. All members of our management team each have years of experience in senior positions and are well seasoned in the IFS industry.
Please meet the members of the management team of ITSL:
DOUGLAS A. SINGH TEP, Founding Partner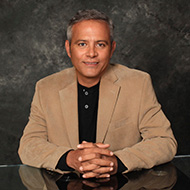 Born on November 9th, 1962; Married and with 2 children.
Founded International Corporate Services Limited (ICS) in 1998, and possesses an MBA from Loyola Marymount University in California where he worked for over 10 years in the financial sector. He was the General Manager of the Government Development Bank in Belize for four years and also served on the Board of Directors of Atlantic Bank for that period. He has served as the Chairman of the United Democratic Party, the current ruling political party, for 10 years from 1999 to 2009.
Mr. Singh Served in the National Assembly of Belize as Senator and Leader of Government Business in the Senate from 2008 to early 2012 and as a member of the Prime Minister's Cabinet from 2010 to early 2012 as the Minister of Police and Public Safety. From 2012 to 2014 he served as a Director of the largest Telecommunications Company in Belize.
Professional Memberships include:
Chairman of the Social Security Board in Belize
Chairman of the Citrus Products of Belize Ltd and their subsidiaries
Member of Belize International Financial Services Association (BIFSA) since 2007
Full Member of the Society of Trust and Estate Practitioners (STEP)
LIZETTE AURI ORTIZ ICSA TEP, Partner/Managing Director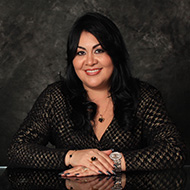 Born on September 25th, 1974; Married and with 3 children.
Lizette has been working in the International Financial Services Industry in Belize since 1996, and she received her certificate in Offshore Finance & Administration through Campbell's College/ICSA in UK in July 2003. For 10 years she was the Administrative Director of Alpha Services Limited, a subsidiary company of Barrow & Williams Law Firm in Belize. She joined Partnership with International Corporate Services Ltd. (ICS) in Jan. 2005 and is currently one of the Managing Partners.
Mrs. Ortiz is also a Partner in ZITRO International Limited, a Licensed Master Agent for Western Union in Belize since 2009 as well as International Trust Services Limited, a Licensed Trust and Foundation Services Provider in Belize.
Professional Memberships include:
Vice President of Belize International Financial Services Association (BIFSA) since 2007
Board Member of the Belize International Financial Services Commission (IFSC)
Full Member of the Society of Trust and Estate Practitioners (STEP)
Member of Asia Offshore Association (AOA)
Member of International Tax Planning Association (ITPA)